I spent a week up at Mack's Inn in the Island Park area of Idaho, and went in to Yellowstone Park for two days. No tv, no newspapers, just family and nature. Our first morning there we heard a tapping on one of the cabin windows. Opened the curtains and this is what we met.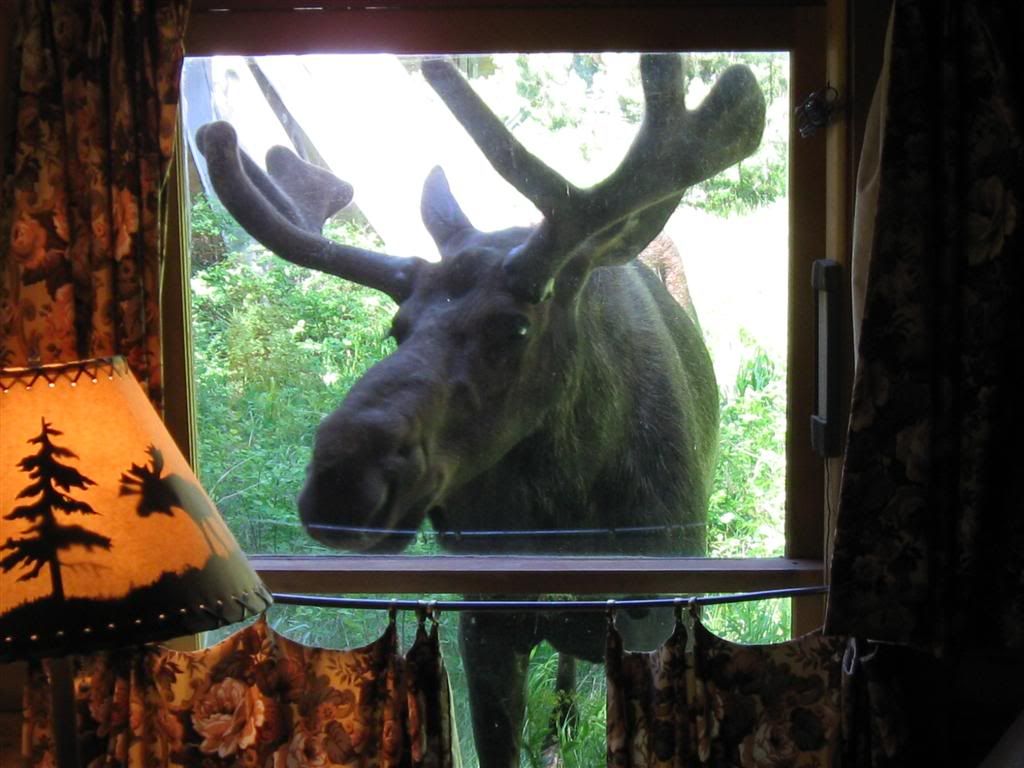 There is a place called Big Springs just a few miles east of our cabin. It is a spawning area for trout. When I was little the springs and river were filled with huge trout. Fishing is prohibited as it is a nature reserve. Poachers don't care what they destroy. This is all that was left. The big fella is maybe 4 feet long.
Inside of Yellowstone Park we ran into more wildlife. We also brought some with us. Here's the kids, covered with mosquito bites.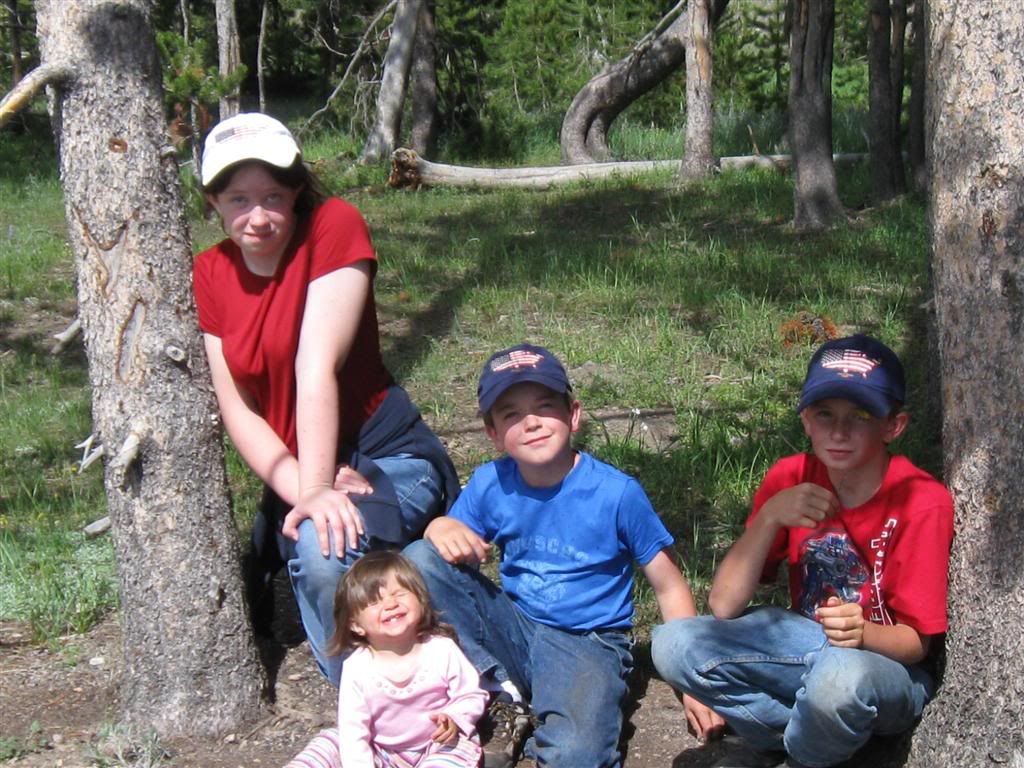 A bald eagle.
A small waterfall.
The Grand Canyon of the Yellowstone. View from the South.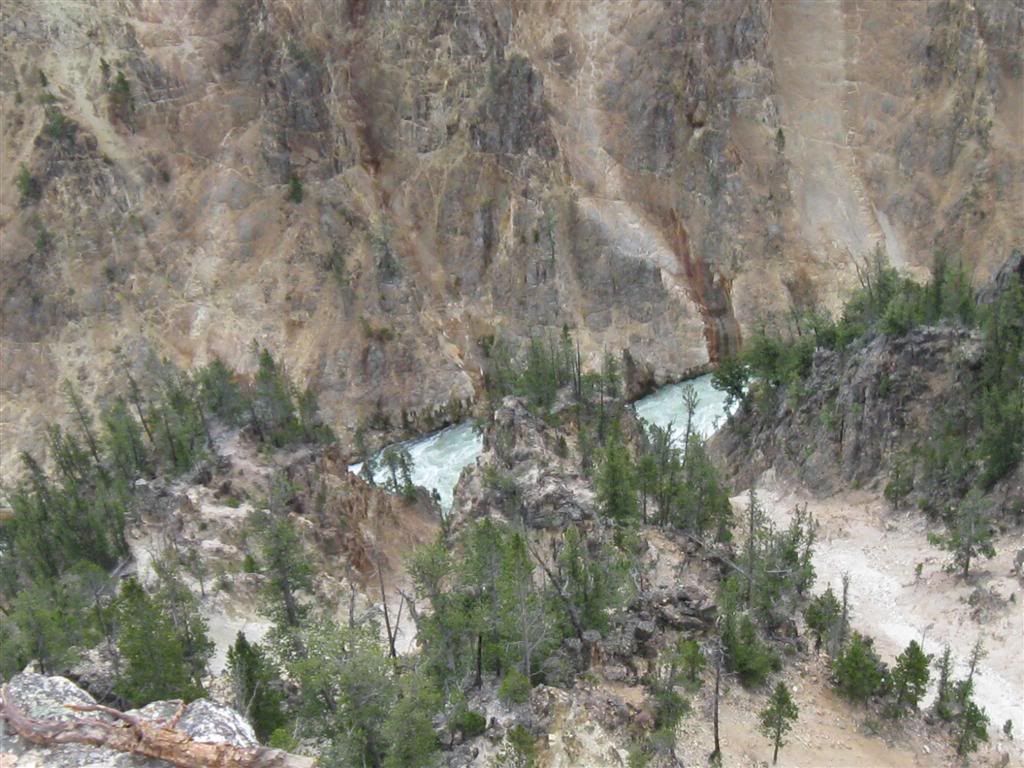 Bison by the road.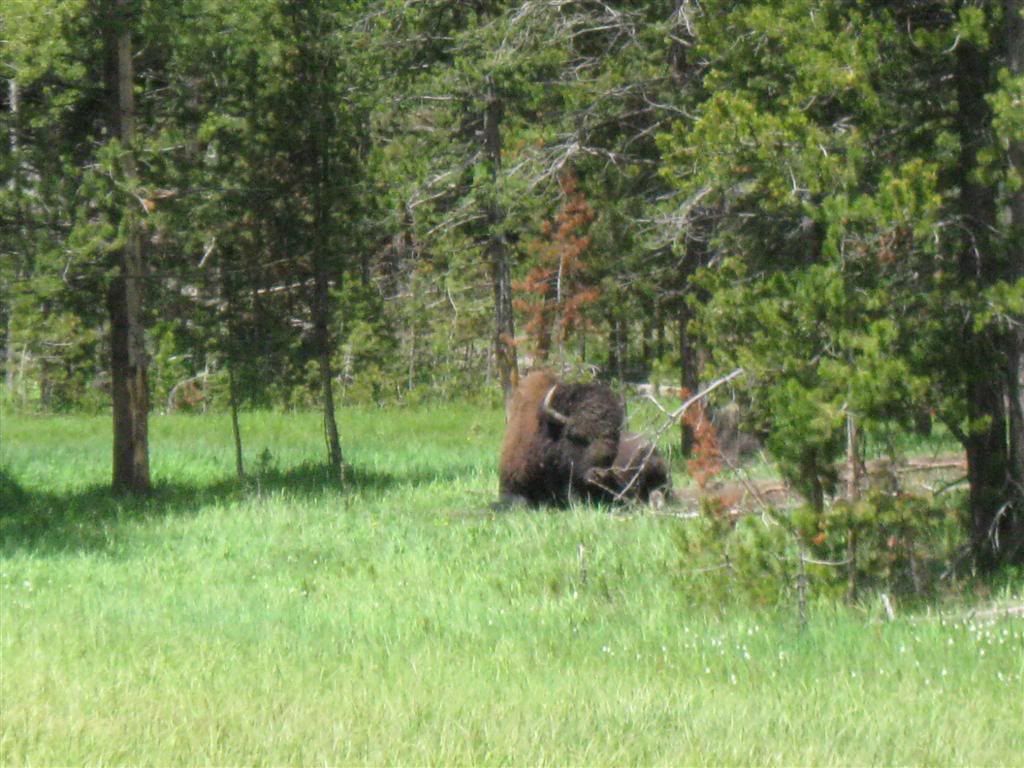 Grand Canyon and lower falls from Artist's lookout.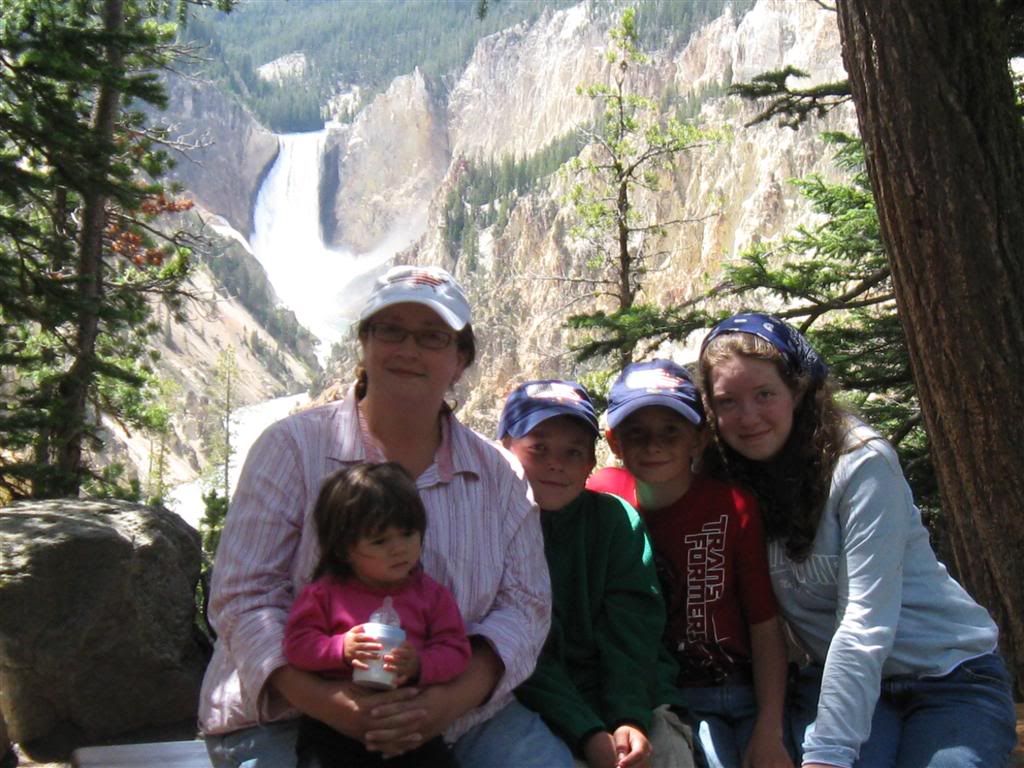 Another bison and a bull elk.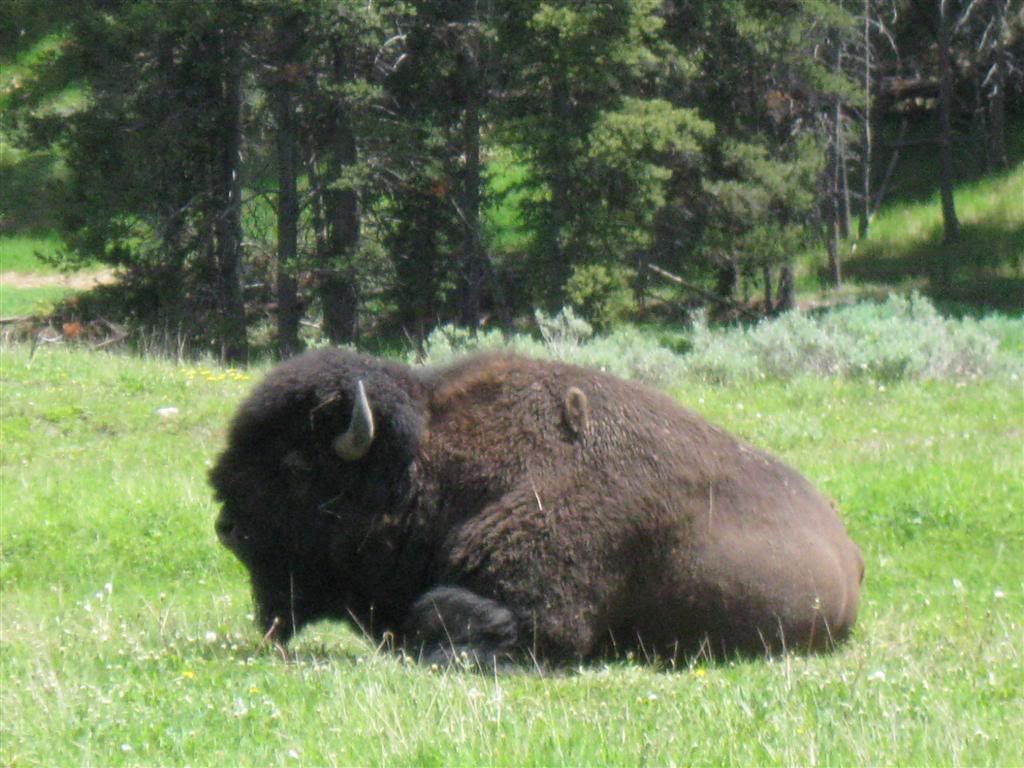 We were able to do a little fishing on the Henry's Fork of the Snake River. Native brook trout and planter rainbows, mainly pan sized. Here was the end of a good day.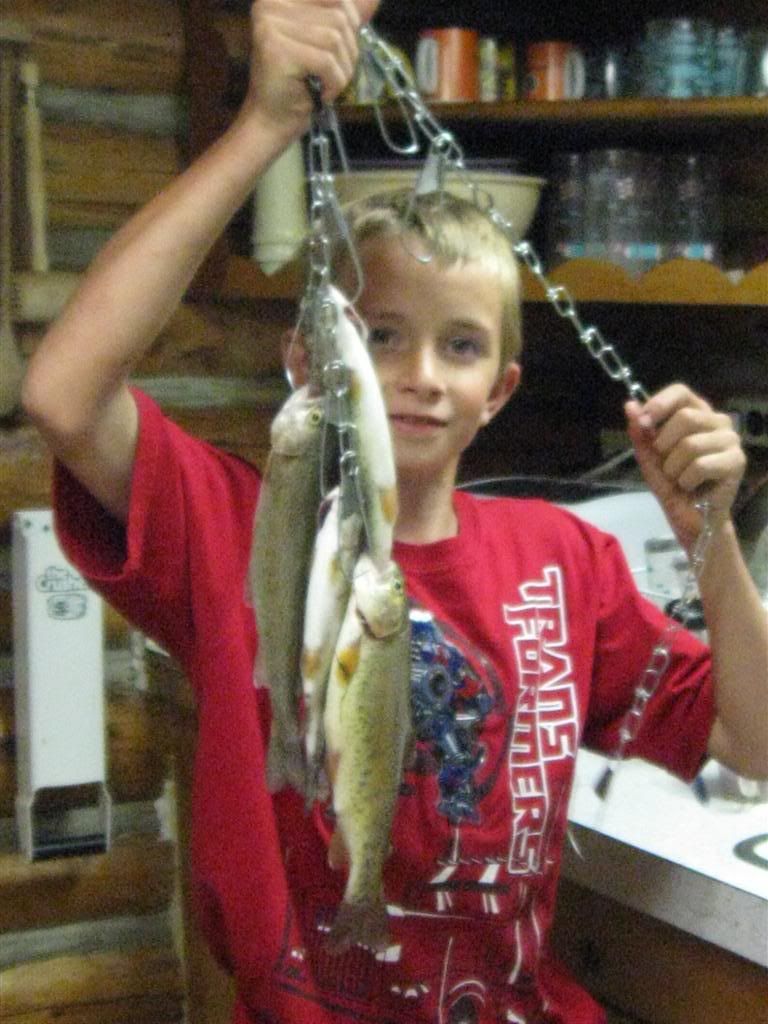 It is really nice to get away from things for a while and see what the world is really about. Even the wilderness is getting crowded but it is still a beautiful place to go. It's hard to show it all in a little photo but at least you get the idea. This opportunity is only available once a year for us, and we can't always go.