Hi
I've just finished my Chaos Sorceress (30mm, sculpted by Werner Klocke, Freebooter Miniatures) for Minimize III campaign.
What do you think about it? It is my second figure in this scale and first I've 1) painted more body than just a face and hands and 2) painted whole visible skin with Vallejo acrylics (everything else is done with Humbrols).
I wanted to show the summoned demon less "spiritual" than shown in Freebooter calatogue and more phisical. I wanted to get an effect of cooling down lava (with hot, bright insides, colder and darker on the outsides and spots of already cooled down areas), or burned skin on a demon.
I do hope you like it (but if you don't please tell me why: constructive criticism is always welcome
).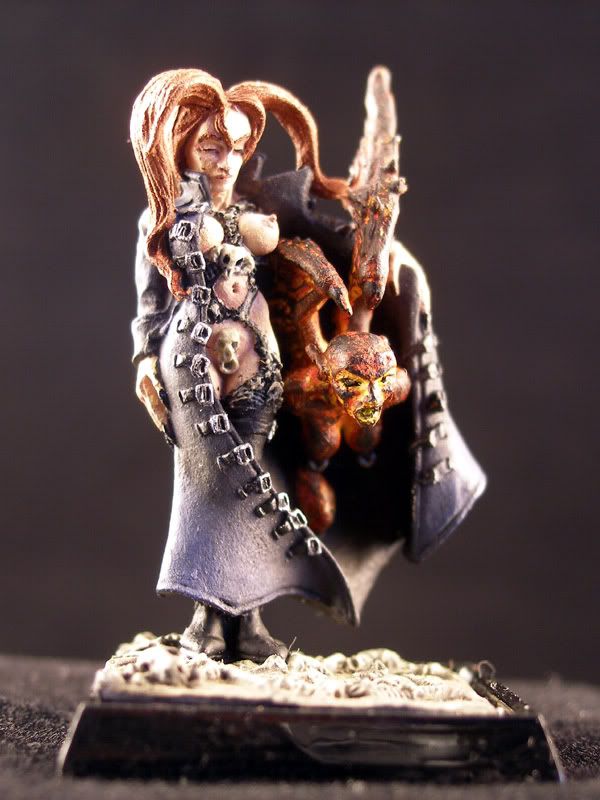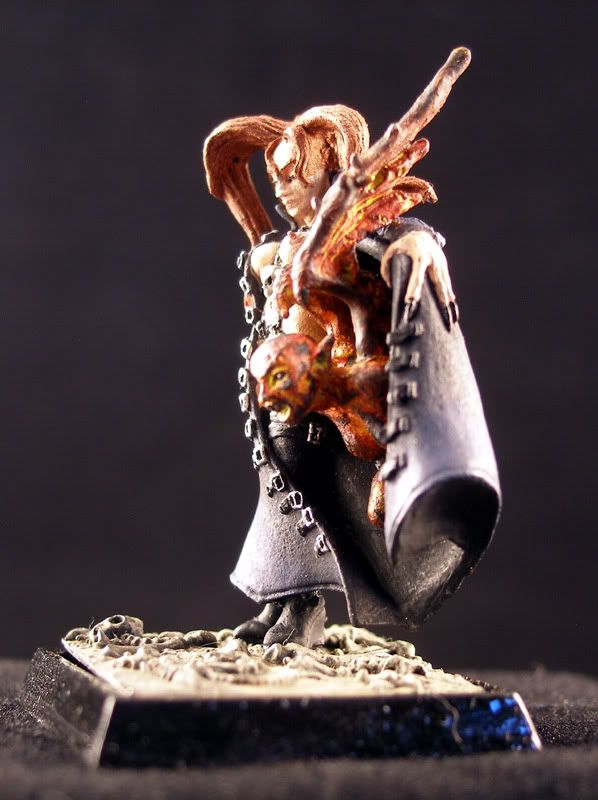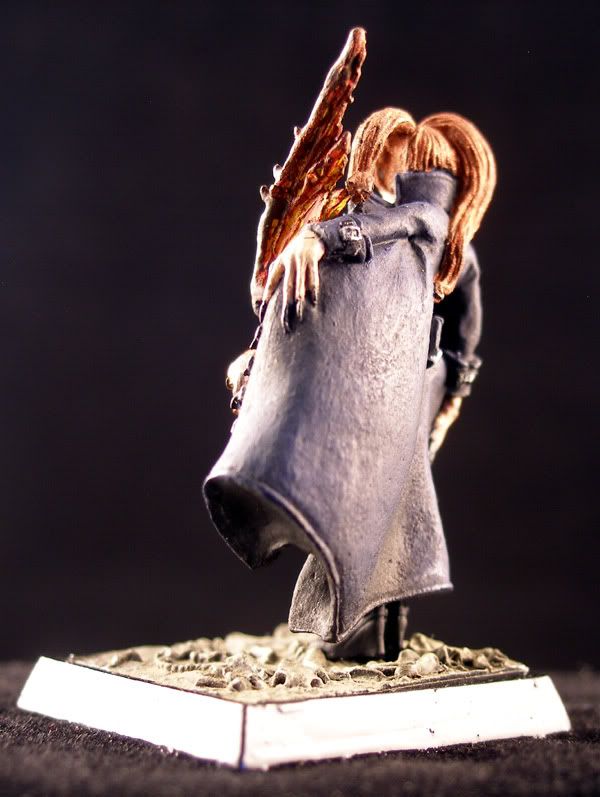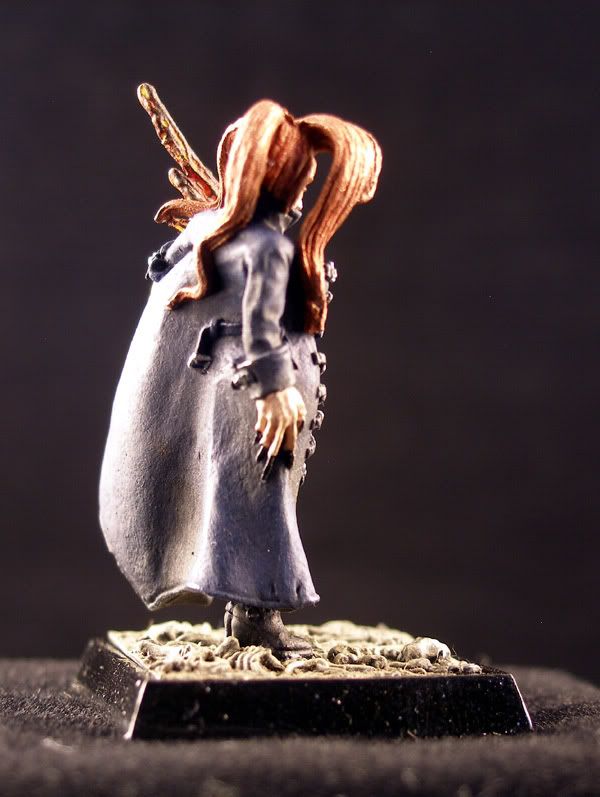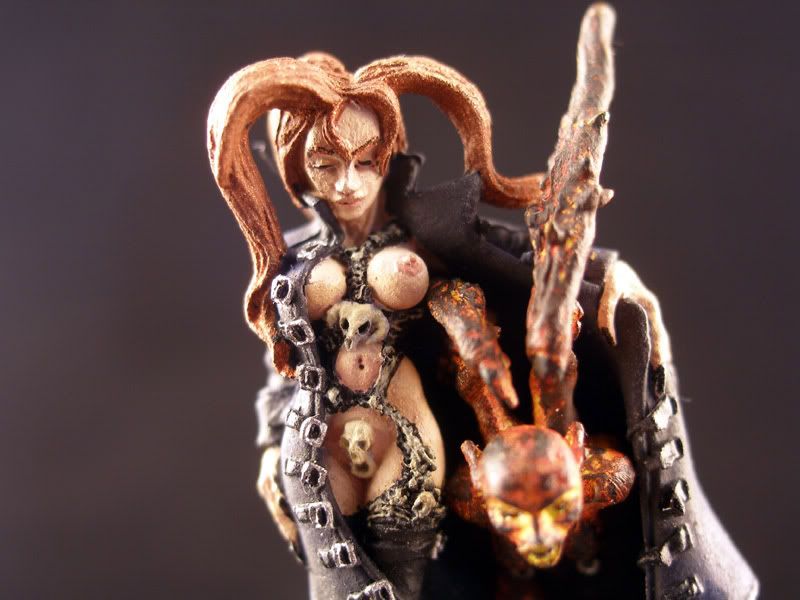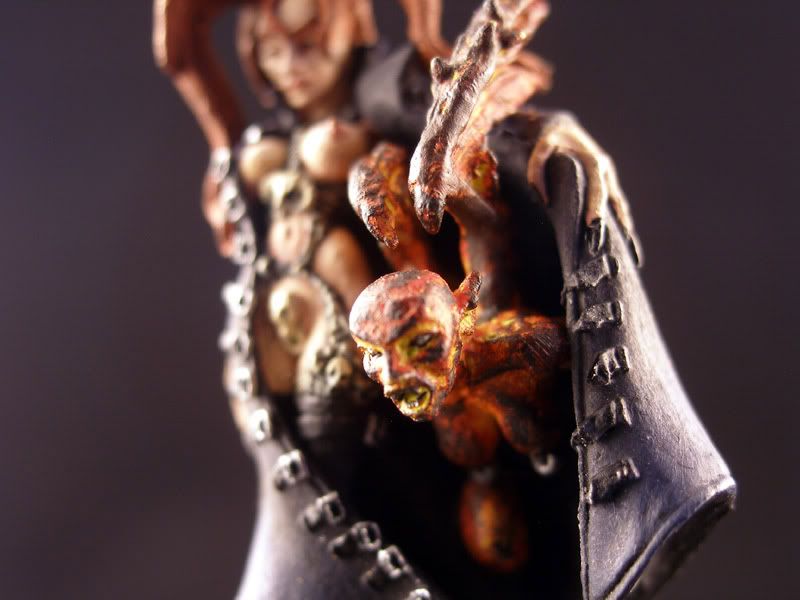 Thanks for watching!
Andrzej