Painting
Discuss all areas of historical miniature painting and painting preparation.
Posted: Tuesday, February 01, 2011 - 12:07 PM UTC
Hi!
This is my new work 1/12 scale bust from Ares Mytologic.
Any criticism are welcomed.
Hope you like it!
Cheers,
Pedro.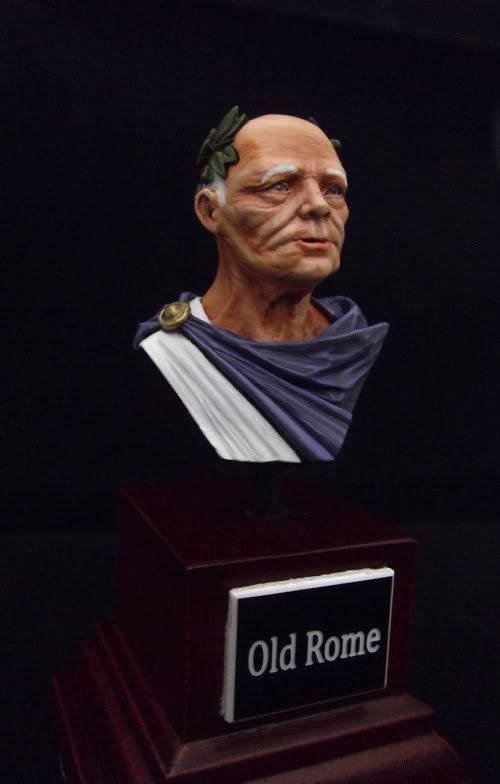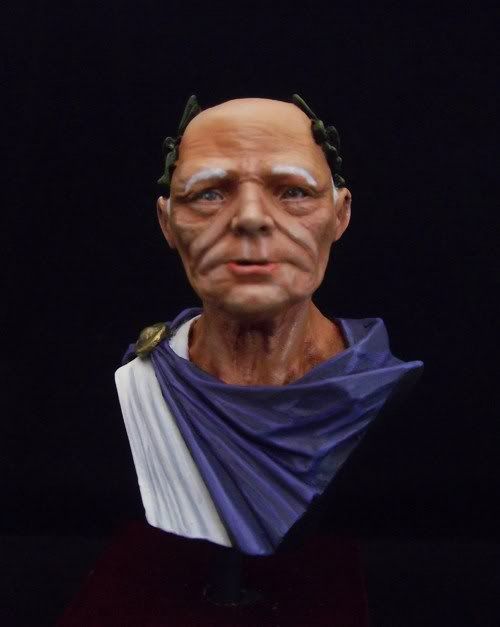 Gerona,
Spain / Espaņa
Joined: April 15, 2008
KitMaker: 1,180 posts
Historicus Forma: 651 posts
Posted: Wednesday, February 02, 2011 - 10:00 PM UTC
Great painted bust Pedro!
Very nice fleshtones.
I only suggest to add a bit more different tones in the eyebrows. They look a bit too white to me.

Cheers,
Marcel.
Posted: Wednesday, February 23, 2011 - 11:30 AM UTC
Thanks Marcel.
Cheers
Maki
Senior Editor
Croatia Hrvatska
Joined: February 13, 2002
KitMaker: 5,579 posts
Historicus Forma: 1,985 posts
Posted: Wednesday, February 23, 2011 - 08:18 PM UTC
I love the colors of the tunic, the purple looks amazing. I agree on the eyebrows though.

Very nice work Pedro,
Mario