Hi
Just started up andrea´s The tramp and the kid.This will be fun kit to paint.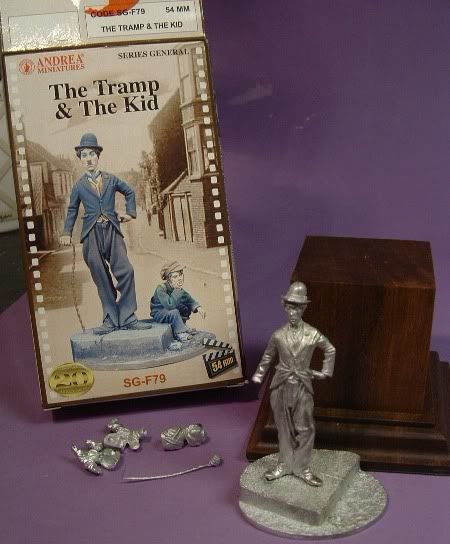 Primed in humbrol white and ready for the first coats off paint.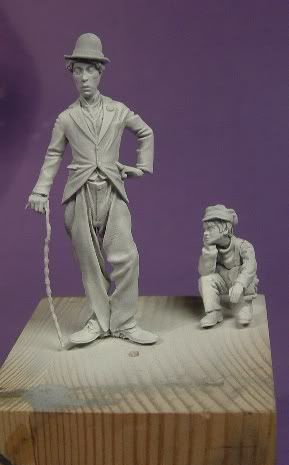 The first shades off black is on, using black 33, wood 110 and grey 64 for basecolour and this mix will be used all the way in diffrent shades for the clothes.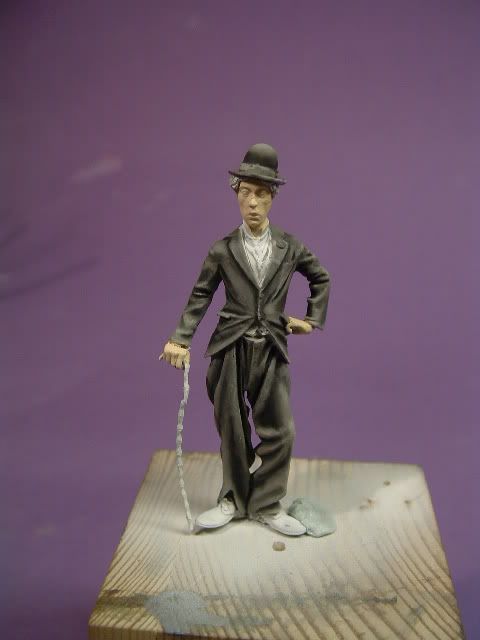 Hope u like the start.
//Larsa