Hoped to get this finished to add to the Pacific campaign but it was not to be, so I decided to start a separate thread.
Figures are stock Dragon from their set 6379 and I wanted to re-create that tense feeling of moving through unfamiliar territory not knowing what is around the next bush.
Enough waffle, here is a mock-up of the scene;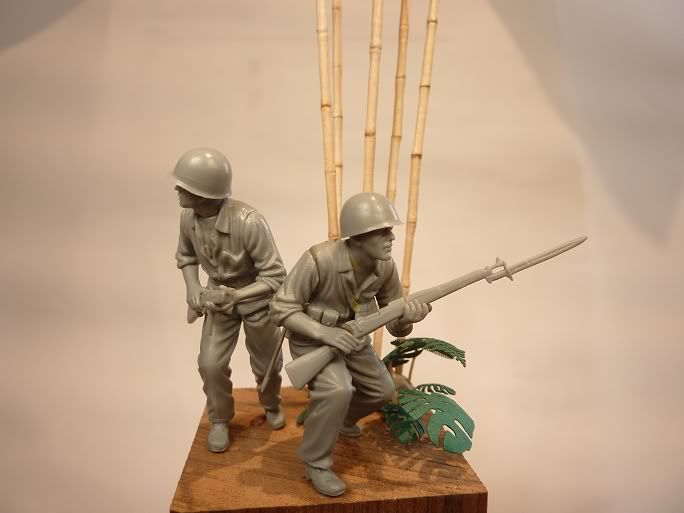 I knew the background foliage would make or break this project so I just blocked the base colours in on the figures and started on the jungle first ;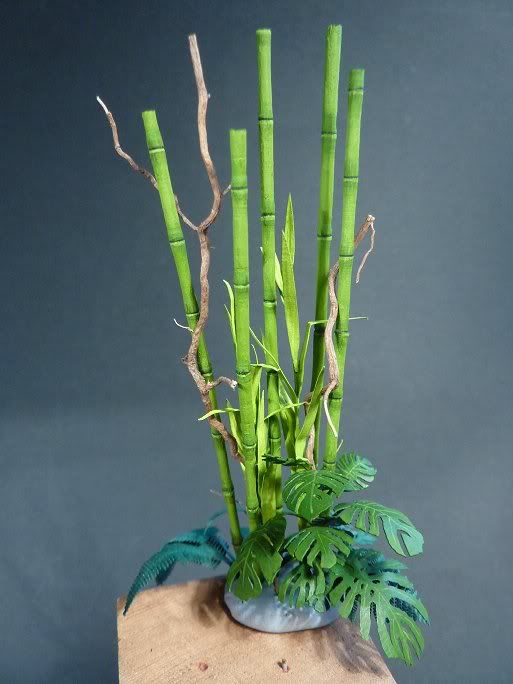 The lower broad-leafed plants such as the Monstera (cheese plant) are laser cut paper from Fredericus Rex Greenline, the smaller bamboo is scratchbuilt from painted paper and wire and the larger bamboo "trees" are made from cocktail sticks turned in a dremel. Everything is painted in acrylics.
Still a lot more to add, and I haven't even started on the ground yet
Here is the scene in context, (something going horribly wrong with the white balance on my camera here, so apologies !)
And another one with some more bamboo in the foreground.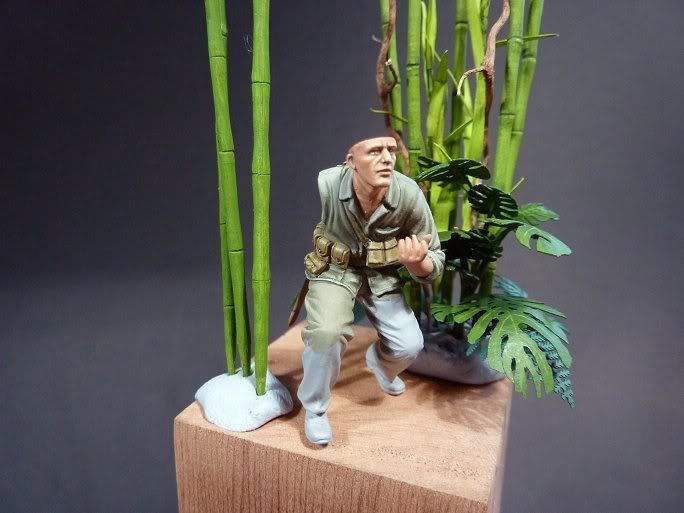 I haven't decide whether I am going to use the second figure yet. In the unpainted pictures it seems the figures are moving around the jungle rather than through it.
Believe it or not, this figure is nearly finished but the quality of the photo's is so poor it is hard to tell. Time to get out the camera manual
Anyway, comments and suggestions welcome. More soon !
Andy