Hello to all,
With Zhufor almost finished I have decided to start work on Abaddon the Despoiler. I have always liked this model and have wanted to paint him for a long time.
Games Workshop have produced a new range called finecast, it has been marketed as being the finest quality. With the launch of Finecast, they will be phasing out all of their old metal models which is a shame. The following is from their website:
"Our Citadel Finecast models are the latest step in hobby evolution, providing you with incredibly detailed, high-quality resin kits to bolster your army."
The price I paid for Abaddon was 14.50GBP and I was a bit disapointed with the quality of the model especially as I remember that the metal version of Abaddon was better quality.
It arrived with loads of flash and warpage. There was also lots of detail damaged due to poor casting, air bubbles were plenty. I had a lot of trimming to get all the parts to fit as well.
His left hand was badly cast and missing in detail because of an air pocket.
http://www.games-workshop.com/gws/catalog/productDetail.jsp?prodId=prod1160030a
Biggest changes I have made is the removal of the trophy rack and his topknot of hair. I like my bad guys to be bald and I am not a fan of trophy racks.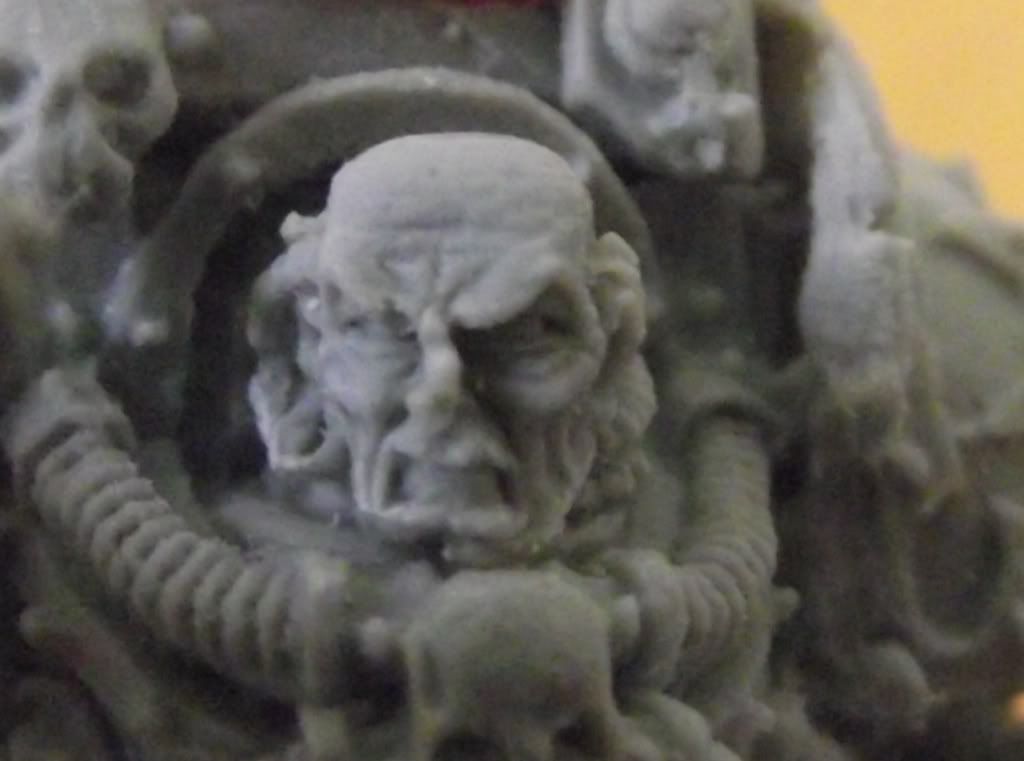 Next step is to undercoat him and start painting. Armour will be black with gold trim.
Hopefully I will do a good job with him, I was just a bit annoyed with the quality for a product with is meant to be top of the range. As Finecast is new, I am hoping that the quality issues will be resolved and that current poor casting is due to teething problems caused by the launch of a new product.
I hope quality will improve and that the finecast idea is simply not an excuse for cost reduction by replacing white metal with resin.
Any thoughts or opinions with finecast I would be interested to know.
Regards,
Jamie