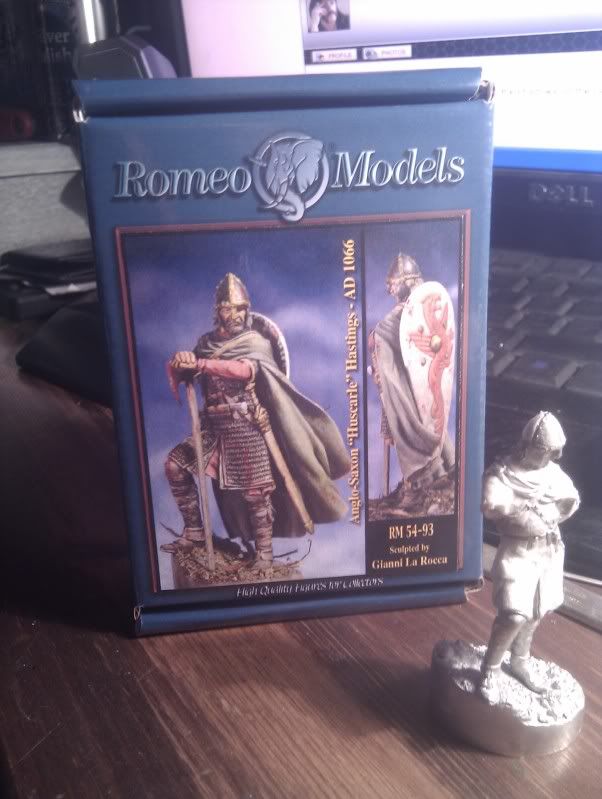 Evening Folks, this is my first ever 54mm historical miniature, in the past i have painted 1/q48 and 1/35 ww2 figures only. For the mail i will be using the massive voodoo blog bare metal techniq4ue with oils, and the rest will be acrylic.
http://massivevoodoo.blogspot.co.uk/2010/07/painting-metal-with-oils.html
The Metallic parts have been masked, and the figure primed.
I have been taking care to use thin coats so as not to let the paint soak though the tape