Painting
Discuss all areas of historical miniature painting and painting preparation.
Queensland,
Australia
Joined: April 10, 2005
KitMaker: 2,654 posts
Historicus Forma: 1,964 posts
Posted: Saturday, February 09, 2013 - 12:28 PM UTC
here is my version of Phil Waldens 120mm figure
It still has a few details to finish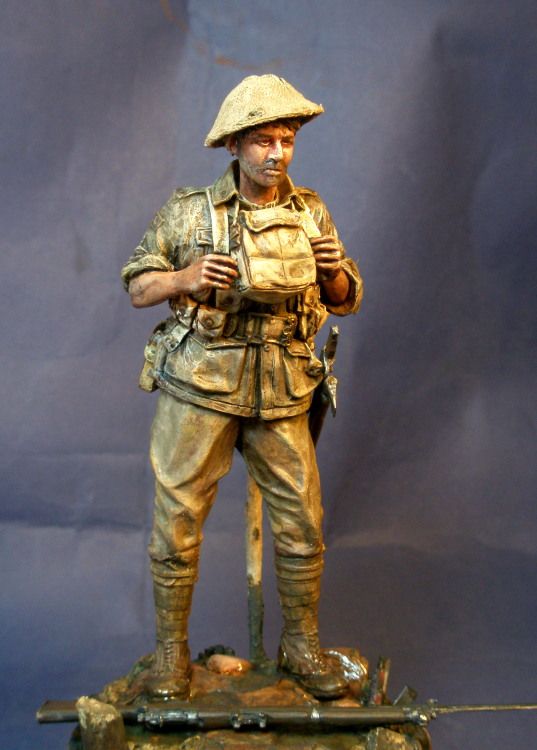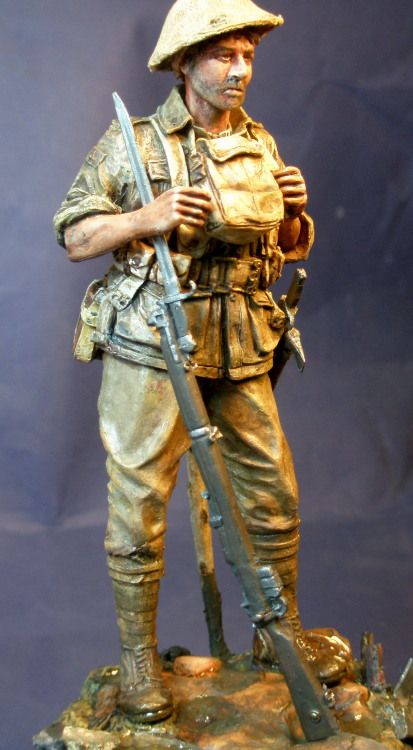 Pennsylvania,
United States
Joined: June 04, 2002
KitMaker: 1,580 posts
Historicus Forma: 1,170 posts
Posted: Sunday, February 10, 2013 - 05:42 AM UTC
Looks very good, Ian.
I like the look of the mud on his boots and he has a very weary look to him.
Well done.
Queensland,
Australia
Joined: April 10, 2005
KitMaker: 2,654 posts
Historicus Forma: 1,964 posts
Posted: Sunday, February 10, 2013 - 02:15 PM UTC
Thanks Craig - was a labour of Love - one of Phil's casting available from OZMODS