Hi folks
I´m almost done with Stormtrooper´s big 1/9 Josef Mai bust.heres the pics.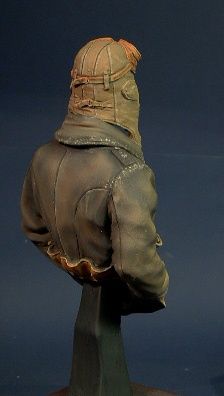 I used Humbrols and oils for this one and the jacket, trousers and helmet are airbrushed, so just the face is done with brushed size 0000-4.
This bust is much recommended and I hope you like it.
Critics and comment are welcome.
Regards
LarsaQ