The Dragoons appeared in Spain in the first half of the sixteenth century.
Originally they were simply a mounted infantry that the mobility
and speed took as an advantage.
His armament was the rifle.
Though they were not an infantry in a beginning the cavalry he was despising them, little by little they were coming closer the line riders.
In the year 1808 there were 8 regiments all with yellow uniforms, chest and neck of different colors as characteristic emblem carried on a neck crossed sword and a laurel branch.
http://dolmanminiatures.com/index.php/en/component/content/article/84-documentaciones-de-las-figuras/135-colores-de-los-regimientos-dragon-1808
Reg.Villavicosa
Painted by Eduardo Sanchez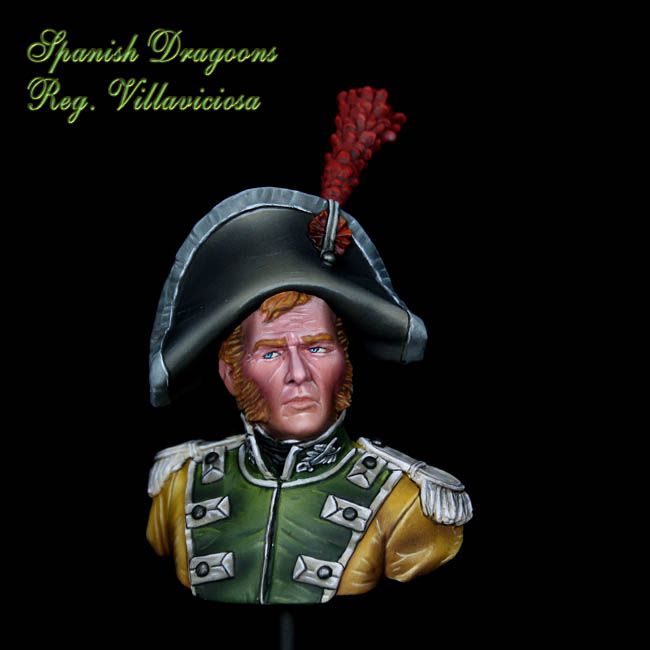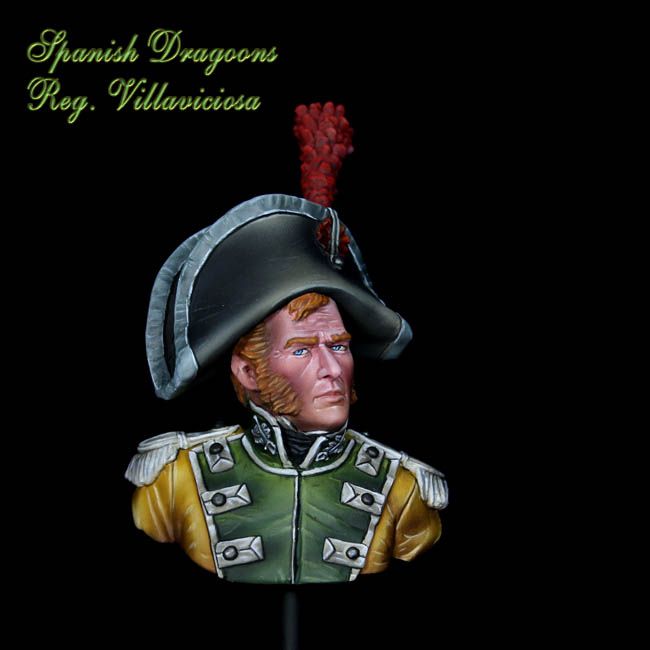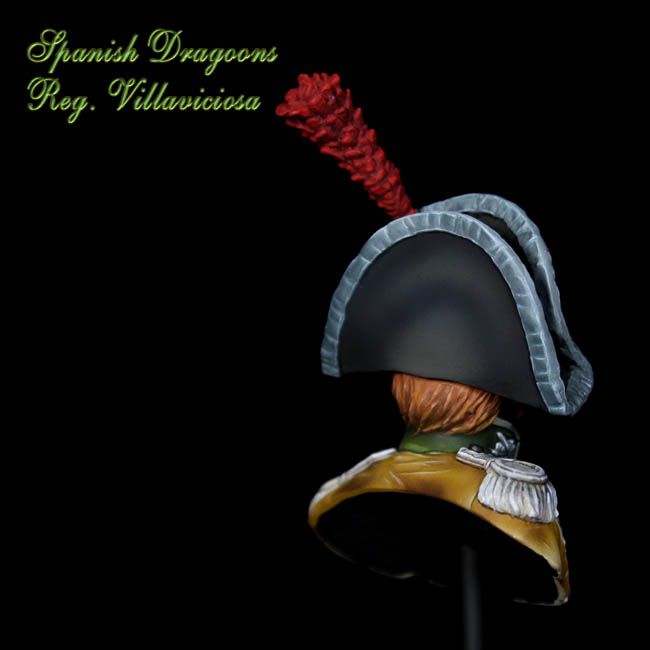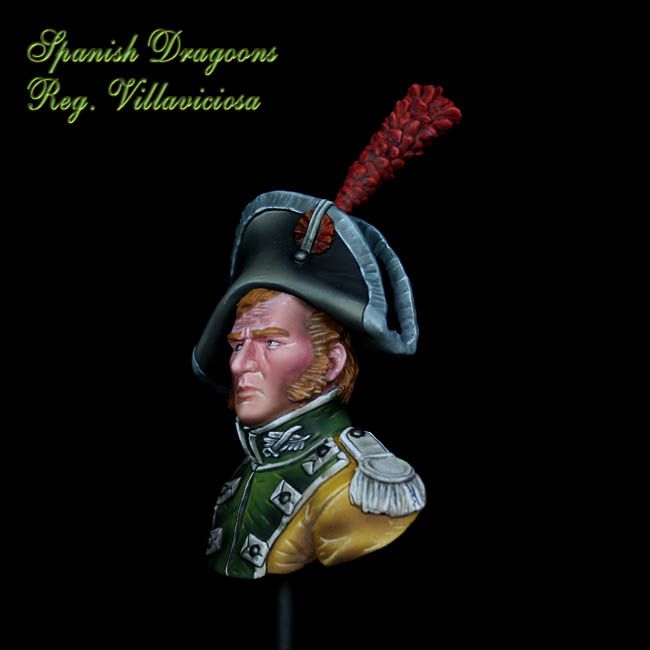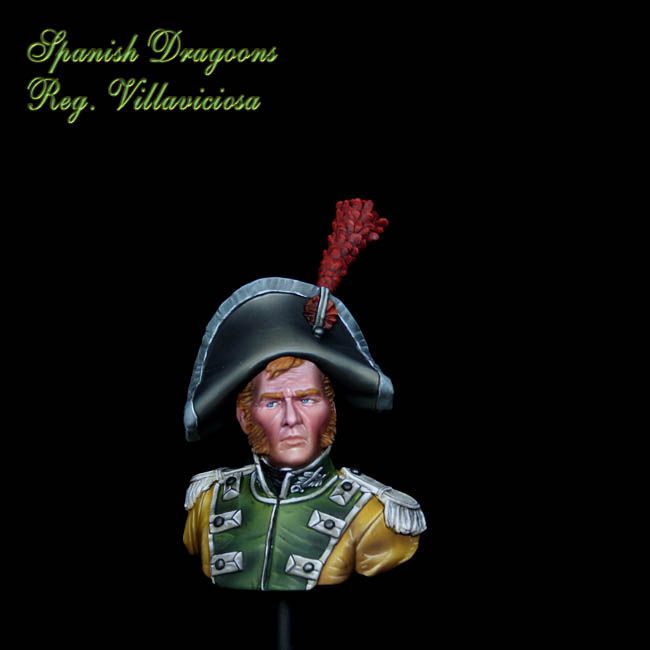 Reg.Almansa
Painted by Eduardo Sanchez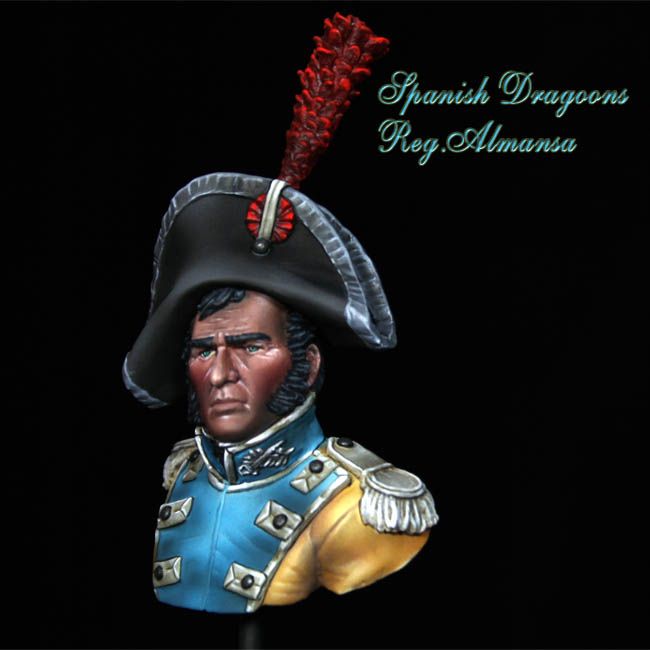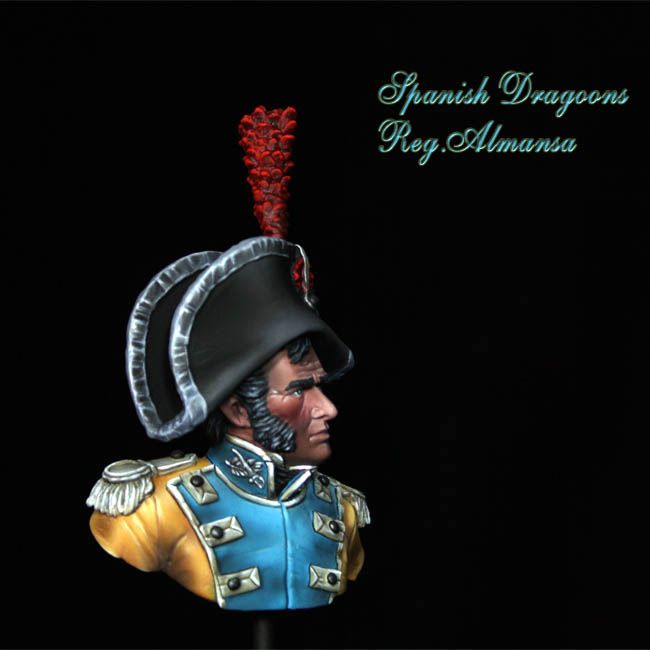 Reg.Numancia
Painted by Alvaro Platon