It's been a while since I posted any work here.
Here's a 30mm forgeworld resin piece, part of Games Workshops Warhammer 40000 universe.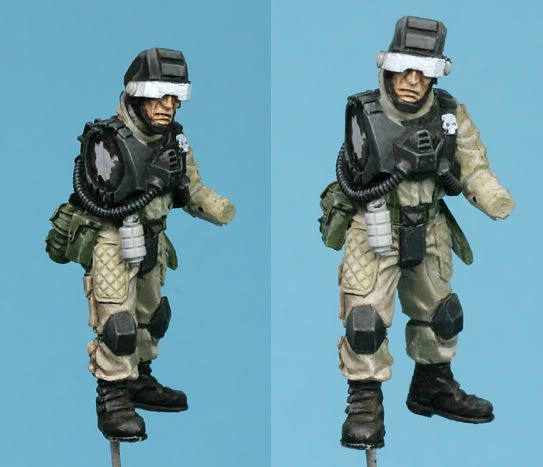 very much a work in progress, and colours obviously influenced by troops in Iraq right now.
painted in acrylics, there is so much detail in this multipart kit; it's beautifully sculpted and all the equipment is seperate.
comments and critiques greatly appreciated
cheers
Rob